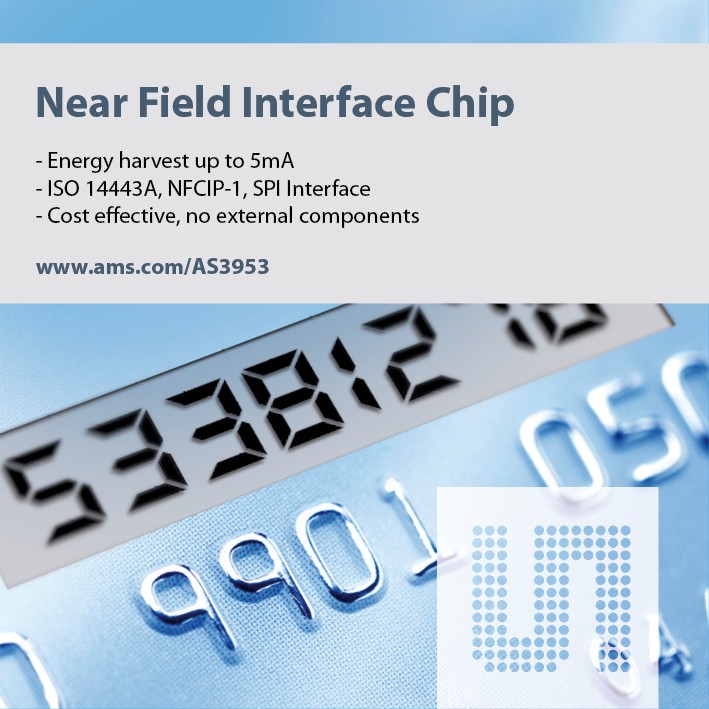 New interface chip from ams drives down the cost of adding high data-rate NFC capability to microcontroller designs.

AS3953 NFiC® offers full bi-directional near field communication, while harvesting energy from RF emissions.

The device is ideal for applications like Passive wake-up, Multipurpose HF interface to a controller, Low power or passive programming, Ultra Low Power Data Logger, RFID Programmable configuration EEPROM, ISO 14443A smart card, NFC Forum Tag Type 4, and Bluetooth and Wi-Fi pairing.