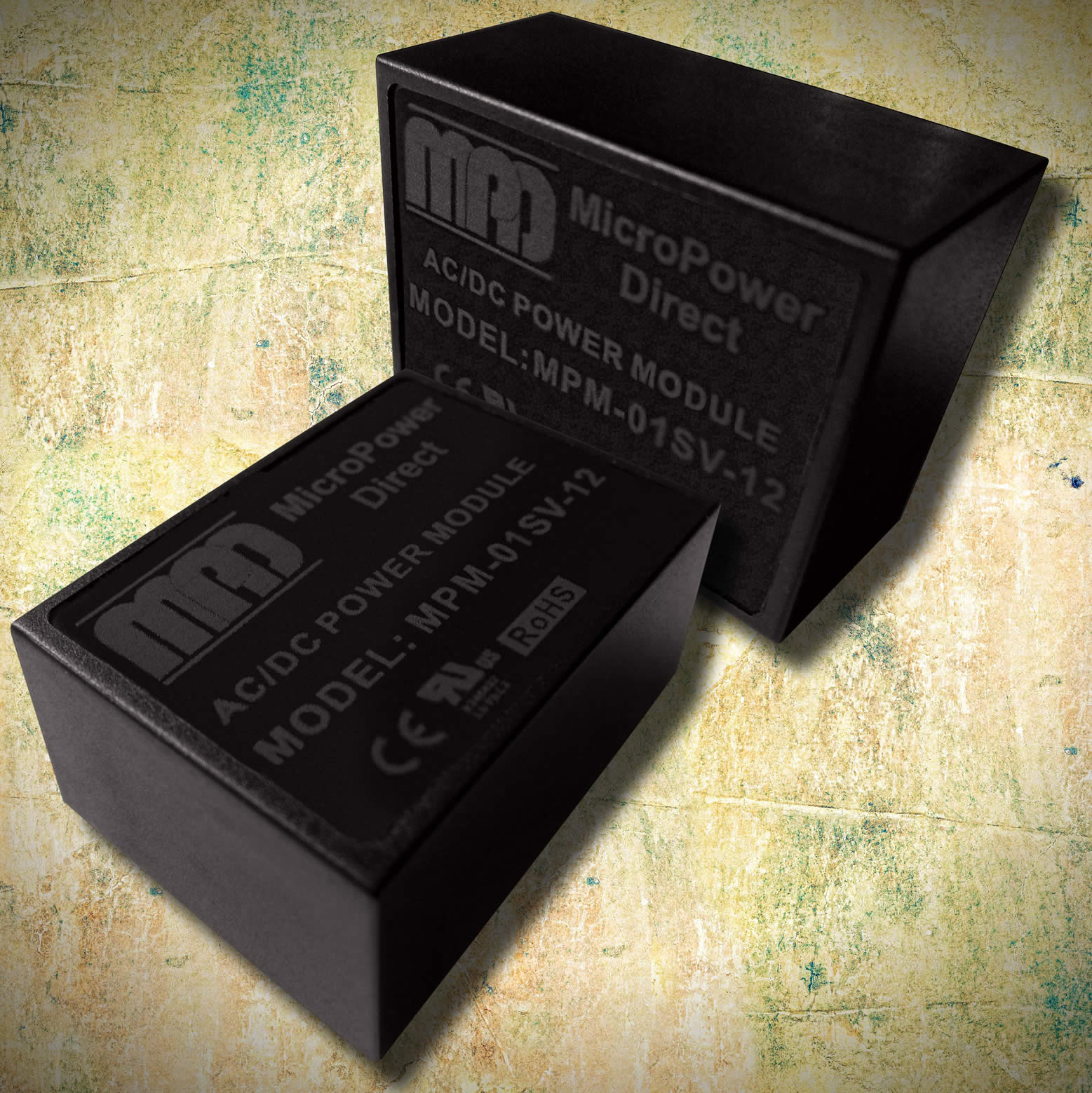 MPM-01V family - Specifically designed to provide local/isolated power while meeting the tight space constraints of high density board level power applications.

Six standard models operate from a wide universal input of 85 to 305 VAC, providing tightly regulated outputs of 3.3, 5, 9, 12, 15, and 24 VDC.

Standard features include filtering to EN55022 Class B, I/O isolation of 3k VAC, and tight line/load regulation. All models are protected for overload and short circuit faults.